Dental bonding is a process of using tooth-colored resin to cover minor imperfections in your smile such as chips, cracks, or stains. Compared to other cosmetic dentistry treatments, dental bonding is more affordable and involves a shorter treatment time. Drs. Charles D. Kirksey, Milan Simanek, and Touraj Kamali can improve the overall appearance of your smile in a single bonding session at our Fairfax, VA, practice. At Fairfax Family Dental Care, we accept CareCredit® financing to help you cover the out-of-pocket costs associated with cosmetic treatment.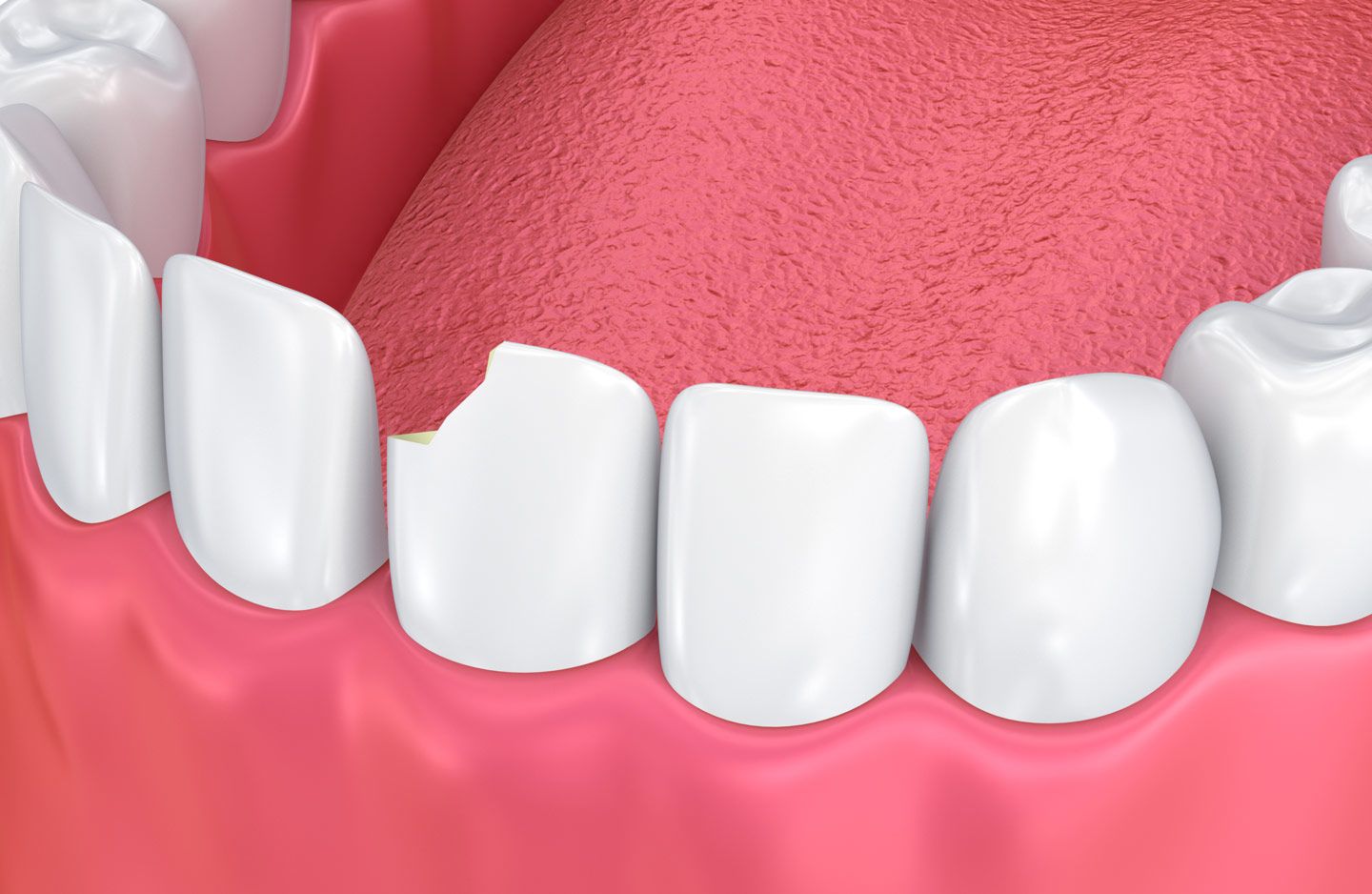 A Closer Look at Dental Bonding
Bonding involves applying a composite resin to the surface of teeth. The resin is molded to the tooth to improve its size, shape, and color. Your doctor can carefully customize the shade of the resin to match your teeth. Dental bonding is used to address several cosmetic concerns, including:
Cracked and chipped teeth
Small gaps
Misshapen teeth
Dark dental stains that do not respond to whitening
Asymmetrical or disproportionate teeth
Before recommending dental bonding, your dentist will sit down with you to discuss your concerns and goals. He will also conduct a comprehensive examination of your oral health. Any decay or periodontal disease must be treated before moving ahead with cosmetic treatment.
If you are ready to overcome cosmetic dental flaws but are not yet ready to commit to porcelain veneers, dental bonding may be the right treatment for you.
The Benefits of Bonding
Dental bonding offers a number of advantages over other cosmetic treatments, such as veneers and crowns:
Less invasive: This treatment does not require any removal of dental tissue.
Reversible: Since no tissue is removed from your teeth, bonding is not permanent.
Affordable: Many patients choose to undergo bonding as a way to determine if they would eventually like to invest in porcelain veneers, which can provide the most realistic-looking results.
Because it requires no tissue removal, bonding may be the better choice for patients with enamel erosion and related tooth sensitivity.
What to Expect during Treatment
If you choose to proceed with treatment, you will only need a single appointment to enhance your smile.
Your dentist will first place a barrier between the teeth and gums, and then apply the resin. Next, he will mold and shape it to cover flaws and create a natural-looking, attractive appearance.
Once the resin is in place, your doctor will use a curing light to harden the material. Finally, he will trim and polish the resin. Depending on the number of teeth being treated, the entire process can take as little as 30 minutes.
Maintaining Your Results
Just like dental tissue, composite resin is susceptible to staining. To maintain your results, you should brush immediately after enjoying foods and beverages that can stain the resin, such as tea, coffee, and red wine. You should also avoid tobacco products. Certain habits can also damage the resin, such as chewing on ice or fingernails. Attending regular professional cleanings and exams can help your bonding results last for many years.
Enhance Your Smile
If you are ready to overcome cosmetic dental flaws but are not yet ready to commit to porcelain veneers, dental bonding may be the right treatment for you. We can also combine bonding with other treatments as part of a customized smile makeover for more dramatic results. Contact our office online or call (703) 385-0303 to speak to a member of our team about bonding today.