Transform Your Smile with a Customized Smile Makeover
A smile makeover combines multiple cosmetic dental procedures into a single comprehensive treatment plan to address your aesthetic concerns and produce stunning results. At Fairfax Family Dental Care in Fairfax, VA, Drs. Charles D. Kirksey, Milan Simanek, and Touraj Kamali have spent years creating unforgettable smiles. With a range of treatment options available at our office, we can design a plan that suits your goals, lifestyle, and budget. If you are ready to transform your smile, our team is here to help you look and feel your best.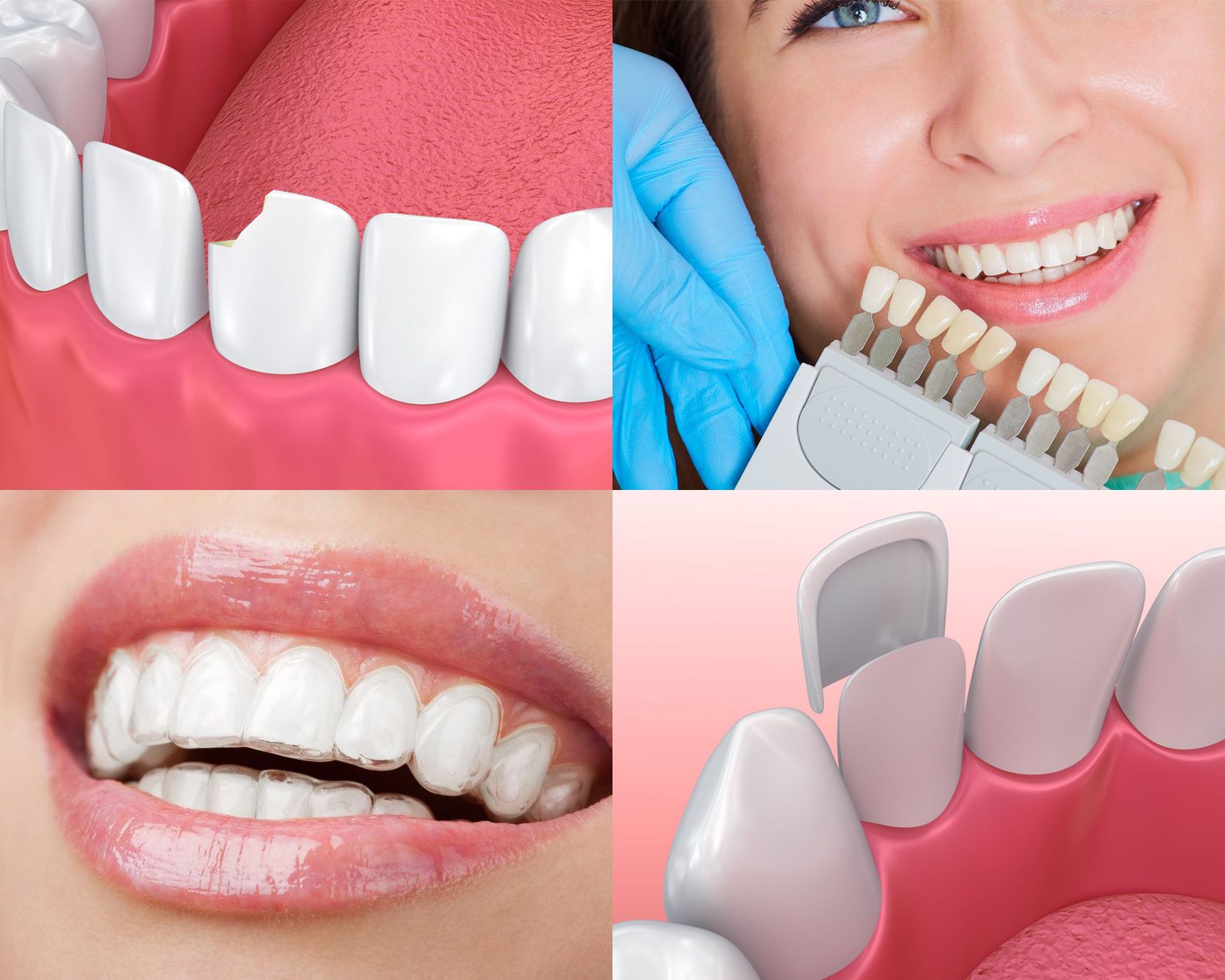 Designing Your Custom Plan
During your consultation, your dentist will assess your oral health and the appearance of your smile. Smile makeover patients must be in good oral health. Before performing cosmetic procedures, we must address conditions such as gum disease or dental decay to ensure that your new smile will be both healthy and beautiful.
Once you and your dentist determine which treatments will be included in your makeover, the precise dimensions of your new smile will be planned according to your features. For example, veneers will be shaped in a way that makes the curvature of your top teeth match the curvature of your upper lip when you smile.
Your Treatment Options
Procedures typically combined in a smile makeover include:
Teeth Whitening: We offer two brands of whitening that can be provided as in-office or take-home treatments. BriteSmile® and REMBRANDT® are safer and far more effective than over-the-counter whitening solutions.
Porcelain Veneers: These thin shells of porcelain fit over the front surfaces of your teeth. In this way, porcelain veneers can hide virtually any cosmetic flaw.
Porcelain Crowns: Also known as "caps," crowns are made with high-grade porcelain to mimic the translucency and sheen of real enamel. A crown completely covers a tooth, hiding imperfections and blending seamlessly into your smile.
A smile makeover from our team at Fairfax Family Dental Care can enhance the appearance of your smile and improve your self-confidence.
Dental Bonding: Our doctors can use tooth-colored resin to cover a wide array of minor cosmetic imperfections. Dental bonding is a reversible and economical cosmetic treatment.
Invisalign®: This popular tooth alignment system gently moves teeth into proper position. The clear plastic retainers are comfortable and virtually invisible.
Traditional Orthodontics: Patients who do not qualify for Invisalign treatment can also undergo traditional orthodontic treatment at our practice. This system uses brackets and wires to straighten teeth and adjust bite patterns.
The Benefits of a Smile Makeover
A smile makeover can help you:
Achieve a smile that is uniform in shape, color, and alignment
Boost your confidence
Save time and money by combining treatments
Depending on your goals, your smile makeover may require more than one treatment session. In this case, you and your dentist can create a phased plan to provide the smile you desire.
Create Your Dream Smile
A smile makeover from our team at Fairfax Family Dental Care can help you experience an exciting new level of self-confidence that benefits your personal and professional life. Learn more about this comprehensive cosmetic treatment by calling (703) 385-0303 or reaching out to us online.