Protect Your Smile with Dental Sealants and Fluoride Treatments
Dental sealants and fluoride treatments can protect your teeth from cavities and tooth decay. Although typically recommended for children, dental sealants and fluoride treatments can benefit adults, as well. At Fairfax Family Dental Care in Fairfax, VA, we place great importance on preventive care and will do what we can to help you maintain your natural teeth for a lifetime.
Why Preventive Care Is Important
As one of the strongest materials in the body, enamel's durability is essential to chewing food in preparation for healthy digestion. But while it is resilient, it can still break down over time from plaque buildup. Resulting from a combination of food particles and bacteria, this sticky film develops over your teeth. Untreated, it can eat away at the enamel and create cavities. Certain factors, such as genetics, medications, and age can make you more susceptible to tooth decay.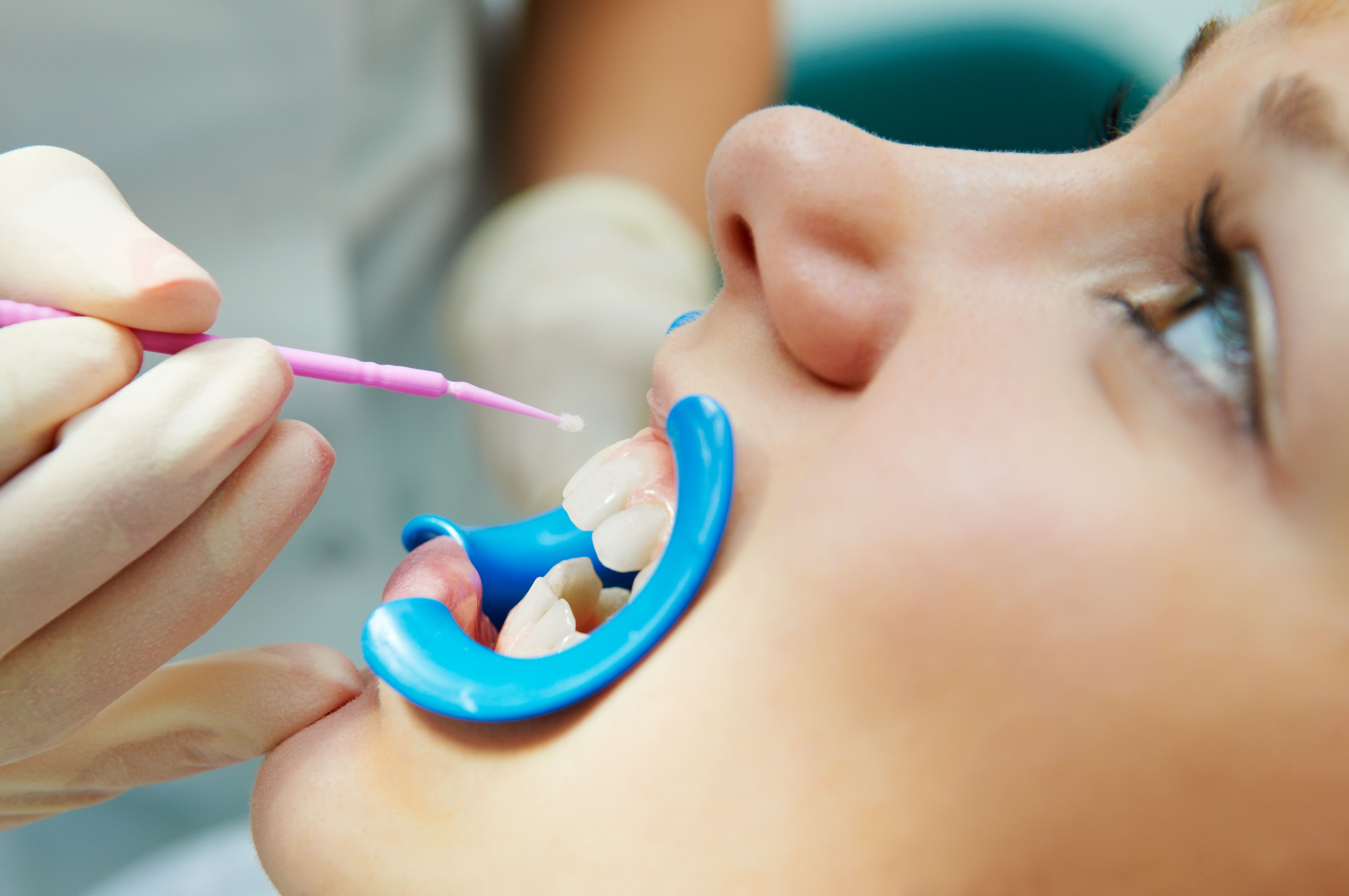 A common misconception among dental patients is that baby teeth do not matter. However, by taking good care of your children's baby teeth, you can ensure that they have healthier and stronger permanent teeth. Because children's teeth are smaller and their enamel thinner than adults', they are often much more vulnerable to cavities. By taking the time for preventive treatment, you can guard against cavities, strengthen enamel, and protect both primary and permanent teeth.
What Are Dental Sealants?
Dental sealants are thin, clear, plastic coatings that act as a shield against food particles and bacteria. They are most often used to protect the chewing surfaces of our molars and premolars. Because our molars have deep grooves that are difficult to keep clean with just a toothbrush, they are much more vulnerable to plaque buildup. By applying these thin, clear plastic coatings, you can significantly reduce the risk of tooth decay.
According to the American Dental Association, dental sealants should be applied as soon as adult teeth emerge. They also recommend them for patients who have poor oral hygiene habits or a genetic predisposition to cavities.
Dental sealants and fluoride treatments are key components to preventing the formation of cavities.
Before dental sealants are placed, the teeth must be carefully cleaned and dried. A base agent is then applied to provide a smooth and secure surface for the sealant. Once the agent is dry, a small brush is used to apply the liquid sealant over the tooth. A special UV light is used to harden the coating and secure the sealant. Dental sealants typically last about five years but should be checked regularly for small cracks during visits to the dentist.
What Is Fluoride Treatment?
Fluoride is a naturally occurring mineral found in water that has proven successful in strengthening enamel and preventing tooth decay. In many cases, using over-the-counter toothpastes and mouthwashes with fluoride is enough to strengthen the teeth.
However, some patients may need an extra boost with fluoride treatment at the office. It is typically recommended as a preventive measure for all of our patients and is particularly effective for individuals who wear orthodontics or suffer from dry mouth or gum recession.
At Fairfax Family Dental Care, our hygienists can include fluoride treatment as part of your regular dental cleaning. Once your teeth have been cleaned and dried, you will be asked to rinse with a specialized fluoride solution. The solution comes in a variety of flavors and only takes a few minutes. To ensure proper absorption and enamel remineralization, it is best to not eat or drink for at least 30 minutes afterward.
Protect Your Oral Health
Do you want to protect your smile for a lifetime? We offer a full line of preventive and general dentistry treatments designed to help you and your family maintain healthy teeth and gums. To learn more about dental sealants and fluoride treatments, please contact our office today online or give us a call at (703) 385-0303 to schedule a free consultation*.
* X-Rays and other imaging (CBCT-3D) may incur a fee.