Restore Your Gumline with a Soft Tissue Graft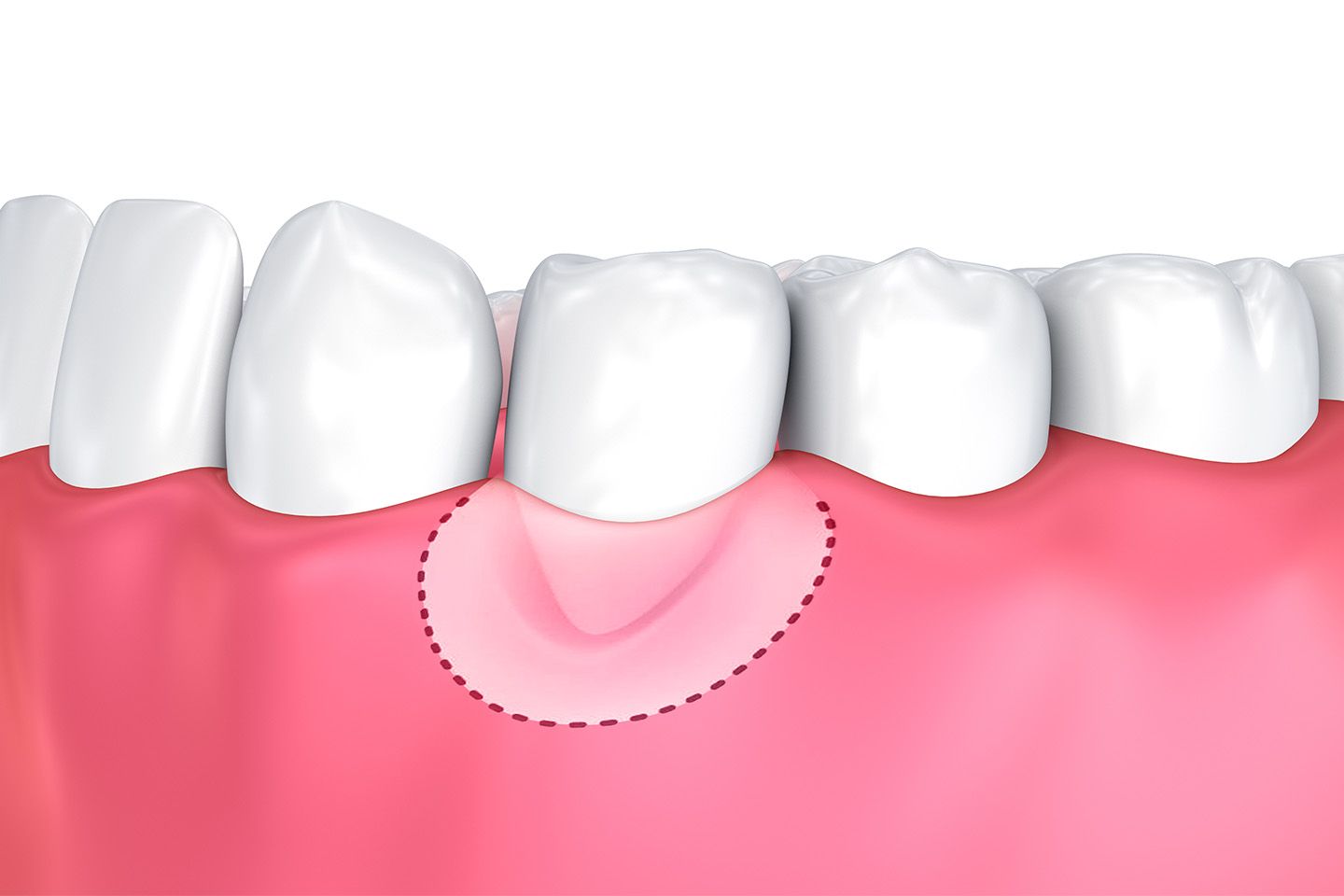 Do I Need a Soft Tissue Graft?
Gum grafting is a process of taking tissue from one area of the mouth and using it to replace recessed gum tissue. Patients may have a receding gum line due to periodontal disease, aggressive brushing, or teeth grinding and clenching. If you suffer from periodontal disease, it must be resolved prior to a soft tissue graft.
Signs that you may need a soft tissue graft include:
Bleeding gums
Exposed tooth roots
Red and swollen gums
Loose teeth
Tooth sensitivity to hot and cold temperatures
Gum recession can also occur without any obvious symptoms. The best way to avoid serious issues related to gum disease is to attend regular oral health exams at our office.
Our doctors use state-of-the-art surgical techniques to provide safe, effective gum grafts with minimal discomfort.
The Grafting Process
Before beginning your treatment, we will provide a local anesthetic to prevent discomfort. We also have sedation options to help you relax during the procedure. First, your dentist will collect a small amount of tissue from another area within the oral cavity. Then, he will place the grafted tissue in the recessed area. Finally, he will place sutures to hold the graft in place while it heals.
The three main types of graft procedures are:
Connective Tissue Grafts
This is the most common type of soft tissue graft. During the process, a small flap is created on the roof of the mouth. Healthy tissue is removed from under the flap, which is then secured back into place with sutures.
Free Gingival Grafts
If you have thin gum tissue, your doctor may need to use surface tissue from the roof of the mouth rather than the underlying tissue.
Pedicle Grafts
Patients who have sufficient healthy gum tissue near the recessed area may be candidates for a pedicle graft. Your doctor will create a flap of tissue, called a pedicle, adjacent to the receding gums. The flap is then placed over the tooth roots to restore the gum line.
Healing from Gum Grafting Surgery
Patients typically experience minor soreness after a gum graft. You can control discomfort with over-the-counter medications. Until your gums heal, avoid flossing or brushing the affected areas. You should also limit your diet to soft foods, such as pasta and yogurt.
Maintaining Your Results
After a soft tissue graft, you can protect your restored gum line by:
Attending biannual dental exams and cleanings
Practicing good oral hygiene daily
Wearing a mouthguard at night to prevent teeth grinding and jaw clenching
Eating a healthy and balanced diet
Avoiding tobacco products
Your doctor can work with you on developing a plan that keeps your gums healthy.
Improve Your Periodontal Health
If you have gum recession, a soft tissue graft can restore the health and appearance of your smile. Our doctors use state-of-the-art surgical techniques to provide safe, effective gum grafts with minimal discomfort. Learn more about restoring the health of your gums by calling us at (703) 385-0303 or contacting us online.