Stained and yellowed teeth can cause feelings of embarrassment and make you want to hide your smile.
Teeth whitening at Fairfax Family Dental can safely whiten your smile in just one treatment.
Learn how our dentists in Fairfax, VA, can whiten your teeth quickly so you can achieve a dazzling smile in time for an important event.
Candidates for Teeth Whitening
Good Oral Health
Patients must be in good oral health and free from gum disease and tooth decay before receiving teeth whitening or other cosmetic treatments.
Type of Stain
Though we can usually lift surface-level stains, deep stains or damaged enamel may not respond to teeth whitening. Your dentist will help you determine if an alternative treatment may be a better option for you.
Good Health
Patients who have UV sensitivity, are taking drugs that make them sensitive to light, or are undergoing photo-chemotherapy should discuss teeth whitening with their dentist and primary care doctor before undergoing whitening treatments.
Let Us Help You Achieve a Brilliant Smile
Contact Our Fairfax Dental Practice Today
We understand that tooth discoloration or a yellowed smile can cause feelings of embarrassment; however, even with flawless oral hygiene, stains and discoloration can develop over time. When you visit our dental practice for teeth whitening, you can rest assured that we will not judge. Healthy and beautiful smiles are important to us, and we want patients to feel comfortable and confident when proceeding with treatment.
Our dentists, Charles D. Kirksey, Milan Simanek, and Touraj Kamali, practice conservative dentistry and will never push treatment on you if they don't think it will help you achieve your goals. Contact us online or call our Fairfax, VA, dental practice so we can determine if professional whitening is right for you.
Hear From Satisfied Fairfax Patients
The dentist office I been going to them for a long time and they do a good job on my teeth
View on Google
Because teeth whitening is considered a cosmetic procedure, dental insurance won't cover it; however, we accept CareCredit® financing which helps patients pay for treatment in affordable monthly installments.
How Does In-Office Treatment Work?
Our Fairfax dental practice
uses BriteSmile® and REMBRANDT® teeth whitening systems to give our patients results in just one appointment.
While the professional bleaching solution is powerful, your dentist will adjust the concentration to meet your unique needs and safely whiten your smile.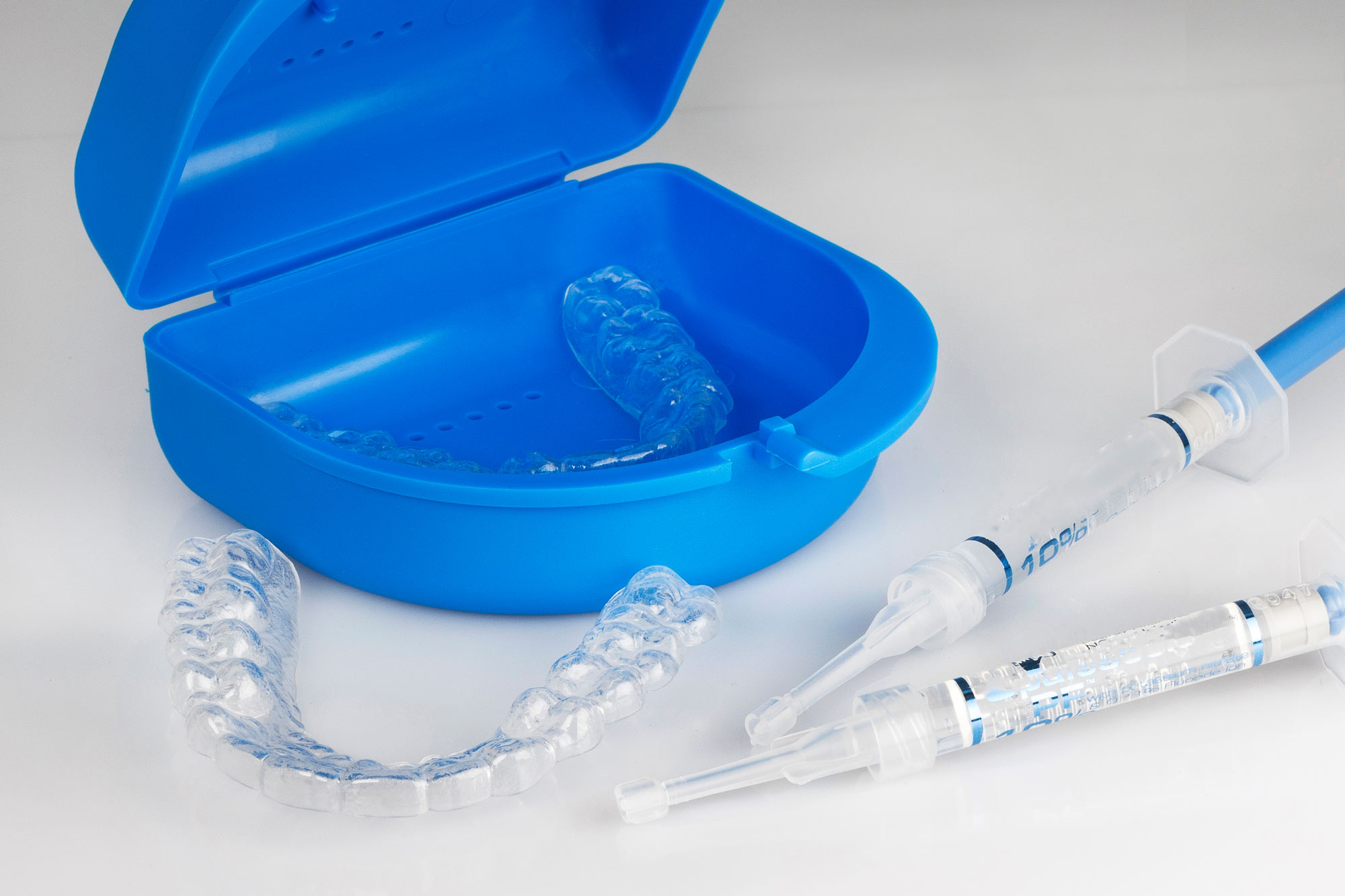 At-Home Whitening Kits
Some patients prefer to undergo whitening in the comfort of their own homes. Our Fairfax, VA, dental practice also offers professional whitening kits you can take home with you and use on your own schedule. These kits work much better than store-bought whitening products as the solution and the bleaching trays are customized to your teeth for maximum whitening benefits. Simply wear your trays for 30 minutes each day for two weeks and achieve a brighter smile from home.
Alternatives to Teeth Whitening
Deep dental stains and discoloration may not respond to teeth whitening. Fortunately, our Fairfax dental practice offers alternatives to teeth whitening so you can achieve whiter teeth and enhance the appearance of your smile.
Porcelain Veneers
Porcelain veneers conceal deep stains and other dental flaws to give your smile a whiter, more symmetrical appearance.
Dental Bonding
Dental bonding can quickly cover stained teeth and address minor chips, cracks, and gaps for a brighter, healthier-looking smile.
Teeth Whitening Questions and Answers
Is teeth whitening safe?
Yes. Your dentist will adjust your bleaching solution to safely whiten your teeth and minimize sensitivity. While our professional bleaching solution is powerful, your dentist will ensure your enamel and gums don't come into contact with it.
I have sensitive teeth. Can I still undergo whitening at your dental practice?
Yes. Even patients with sensitive teeth can achieve whiter teeth. Your dentist will customize your whitening treatment and monitor you throughout your procedure to minimize sensitivity and discomfort.
Can teeth whitening be used with other cosmetic treatments?
Yes. Patients who undergo cosmetic or even restorative dentistry treatments often receive professional teeth whitening to further enhance the appearance of their teeth.
How long do the results from teeth whitening last?
With proper care, you can maintain a brightened smile for about six months. Practice good oral hygiene and minimize your intake of foods and drinks that may stain your teeth to prolong your results for up to three years.
More Reviews From Satisfied Patients
I went for an initial appointment, and the staff was very friendly and professional. Like most patients, I was nervous. They all made me feel at ease. I hope that our positive relationship continues.
View on Google
Very friendly and personal, made me feel at home and safe
View on Google